Customize Colour with InLei® Tints (an InLei® tint colour guide)
As you know by now, we LOVE InLei®.  And while we talk a lot about Brow Bomber and Lash Filler, InLei® makes a bunch of other cool products, too.
One of the products lines we adore is their line of lash and brow tints. Some of the colours seem a little "out there," but are actually super helpful to customize the perfect shade. Plus, all the InLei® tints can be mixed in varying ratios to really let the artist in you shine. 
So to help you branch beyond the typical brown and black, we thought we'd break down each colour and why you'd use it.
Benefits of Using InLei® Tints

InLei® tint is a gentle yet effective formula for eyebrow and eyelash tinting. All the colours of the InLei Tint are of professional grade and of Italian origin. Their particular formulation is without ammonia and rich in Argan Oil, allowing greater penetration into the structure of the hair for the development of intense shades and a long-lasting effect, moreover, the presence of Argan Oil also counteracts the dryness and fragility of the hair, keeping eyelashes and eyebrows beautiful and healthy!
Derived from plant-based products, this rich dye is suitable for all skin types and hair follicles. Mixed with its 1.5% developer, it ensures a shiny and long-lasting result without causing damage or irritation to the delicate eye area.
The InLei® line of dyes is also specially designed to be used with the InLei® Lash Lift perm and lamination treatments; InLei® Lash Filler and InLei® Brow Bomber. The tint, in these professional treatments, allows the hair to be illuminated with a shimmering colour and plays an important role in the process of opening the hair scales during the thickening phase of the 'Filler 3'.
Whats the main ingredients in InLei® Tints?
Our InLei® Tincture contains monoethanolamine, an ingredient found in cosmetics. Its purpose is to balance the product's ph and reduce the chance of allergic reactions with the other chemicals. This aspect gives our tints an advantage and increases their safety.
In addition, the tints are accompanied by the creamy InLei "DEVELOPER CREAM" 1.5% 5 Vol.-oxidant in dye cream, which ensures a stable emulsion intended specifically for working on the unique structure of eyelashes and eyebrows.
In Canada, most of the developers sold range from 3% to 6%. In Europe it is illegal for developers to be over 2%. InLei® has gone one step further and developed a 1.5% developer to be used in conjunction with the lamination treatment to ensure the health of the hairs.
Hence, in addition to offering excellent products, we also offer SAFE PRODUCTS!
The Colours of the InLei® Brand
Allow the colours of InLei® dyes to astound you. We currently have 8 tinctures available for you. From these eight basic colours, countless shades can be obtained by combining two colours and obtaining reflections and colours suitable for each customer!
Our InLei® "COLOUR CHART" is a must-have reference tool for eyelash and eyebrow tinting. Coloured synthetic strands that reflect each colour or a mix of two colours. The colour chart was created specifically to offer suggestions to all Brow Artists!!!
In the InLei® line, you'll also find the SUNSHINE eyebrow bleach with Argan oil, which is great for changing the colour of your brows by lightening them compared to their base colour.
Let's Get To Know Our Colours
Blue Night
Let's start with the lesser known colours first! Blue Night is a rich, deep blue that works best for eyelashes. Blue can be great for lashes to give them even more colour depth, shine and a subtle pop. Works best on naturally lighter lashes (blonde/light brown). 
Silver
Silver is great for platinum blondes because it's cool toned. Use it for a few minutes to create subtle coolness, or use it to cool down other colours. The longer you leave it, the darker it gets—so often less is more.
Red
Combine red with other colours to warm them up, or on its own for a deep, rich red. Use with Sunshine bleach to create a funky + individual look.
Chestnut
Chestnut is a darker warm colour that achieves a deep brown. It's great for redheads or anyone how has darker hair but wants a warmer brow.
Cappuccino
Cappuccino is a warm, very light shade that is *perfect* for light blondes to strawberry blondes and other fair-haired friends who want a lighter brow.
Light Brown
This shade delivers exactly what it promises: a light brown neutral tone. Use it on your light blonde to light brown haired clients for the perfect match.
Brown
This catch-all tone will get darker the longer you leave it on, making it a great and totally customizable option. Leave it for a full 12 minutes to get a really dark brown with good staining on the skin.
Shiny Black
This is a deep + dark, brilliant black with shiny result. It has a purple undertone to it, so it's usually used for lashes over brows. 
Mixing Tints 
How to mix tints to create the perfect shade for your client. Mixing tints is an essential skill for any brow artist, as it allows you to customize shades to match your client's skin tone and preferences. Understanding colour theory and the principles of mixing can help you achieve the perfect shade every time.
If you want more of a stain on the skin, you would either leave the tint on for the entire amount of time or you can adjust the amount of developer to tint as 1:1.5 instead of 1:1
If you want the brows to be a lighter shade, adjust the ratio of developer to tint to 1.5-2:1 instead of 1:1 or you can dilute the 1:1 tint ratio by adding a drop of brow bomber 3 for extra nourishment.
How to Use InLei® Tints
Before applying the tint, Use InLei® Soft Peel to lightly exfoliate the brow and skin as preparation for dry and combination skin. (no need for oily skin types)

Cleanse the entire brow area with InLei® Mousse (proper ph balanced), rinse and let dry.

Add a small amount of Saline Pre-Treatment to clean and prime the brows. 

Make sure the skin and brow hairs are completely dry.

Mix the tint in 1:1 proportions with the developer in a non-metal dish (InLei® Solo Dish).

Apply using an InLei® Michelangelo Brush (Long bristled angled brush) within the mapped area in small sections at a time.

Firmly dab the tint into the brow hair so the tint can penetrate the skin and each hair.

Timing is 6-12 minutes, depending on the client's hair and skin.

**When you tint after step 2 in the brow lamination treatment, take into consideration that the tint penetrates faster into the hair so you will want to adjust your timing.
Treatment Duration 
The duration of the InLei® tint, like any other type of colouring, can vary depending on the type of hair and the rate of growth of the eyelashes or eyebrows. Its duration (on the hair) can range between 4 and 6 weeks.
And what about that much-loved imprint on the skin? Recently, there has been an increase in requests for this practice, which is completely feasible but has a limited hold compared to hair colouring. We're talking about a time on the skin that ranges from 4 to 15 days. There are several variables in this case that influence the good stain on the skin and its duration. Flaking (dry skin) and excessive sebum production have a negative effect on the colour by gradually reducing it (oily skin).
Naturally, you can repeat the tinting after at least one month to maintain your customers' flawless appearance!
In this regard, we would like to remind you that all InLei® products are only for the use of professionals in the industry; they are not do-it-yourself products!
Brow Artist, Lamimaker, and Lash Stylist, don't pass up the opportunity to work with high-quality products to give your clients a stunning look, using all of the InLei® line's colours!!!
Want to see our entire product line? Shop tints here.
---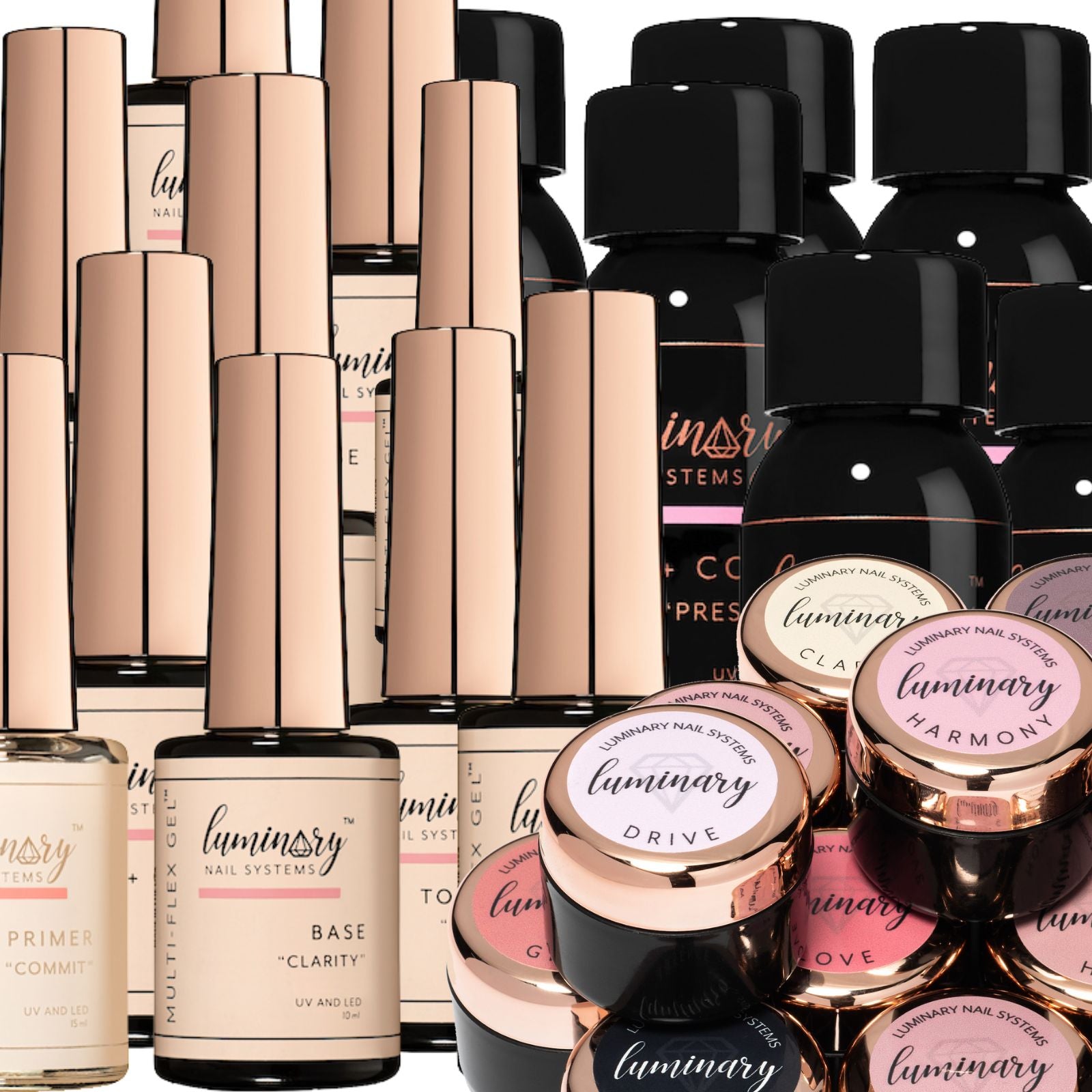 Large image with text box
Pair large text with a full-width image to draw attention to an important detail of your brand or product line.
Use this text to answer questions in as much detail as possible for your customers.
Use this text to answer questions in as much detail as possible for your customers.