InLei®, the Best in the Business (and finally in Canada!)
Van Isle Beauty Co's boss babes Ashley and Nicole have been in the business long enough to know what works and what doesn't. And when it comes to what works, the results are unanimous: InLei® is simply the best. We sat down with Ashley and Nicole to find out what makes this line of products so amazing.
What is InLei®, anyway? Where did it come from?
Nicole: InLei® is an Italian brand that focuses all their attention on lashes and brows. They've gotten a lot of attention in Europe, because their products work so darn well. They're made by some of the best chemists in Italy, and only put out the highest quality products that are backed by a ton of biochemistry research. Ashley and I brought InLei® to Canada when we discovered how amazing it is, and we are the only authorized wholesaler of the brand here, with resellers all over the country! (ps. Become an Ambassador).
Two of InLei's products are getting a ton of attention: Lash Filler and Brow Bomber. What problem do these products solve?
Ashley: Our students and colleagues have been noticing for awhile now that the products they've always used for lash lifts or brow laminations are becoming less reliable. They do everything right and still end up with a failed or lacklustre treatment in the end. Not only is this a frustrating waste of time, it puts their reputation at risk.
We brought InLei® to Canada because it literally never disappoints. It works each and every time, and the results it gives are even better than anything we've used before.
Tell us about the Lash Filler specifically. Besides reliable results, how else is it amazing?
Nicole: Well firstly, InLei®'s Lash Filler is an entire treatment line, so you get so much more than just your standard lash lift. In fact, it actually nourishes, strengthens, and thickens the lash hair. InLei®'s Lash Filler even guarantees it'll thicken the hair, by up to 24%, and it's the only product line I know of that makes that promise. I've seen the Lash Filler heal damaged lashes, make lashes grow, and nourish the hair so it's unbelievably soft.
Sounds amazing! Now what about Brow Bomber?
Ashley: I'm not exaggerating when I say Brow Bomber is revolutionary. Like Lash Filler, Brow Bomber nourishes the hair and makes brow hair visibly fuller. It has a bunch of professional grade ingredients, like macadamia oil to restructure the hair without weighing it down, marigold lipo extract to sooth inflamed skin, and argan oil to restore dry hair. In terms of brow lamination, Brow Bomber takes it to the next level.
We've been hearing a lot about sodium bromate, and how it's now a known carcinogen. Does InLei® use any ingredients like that?
Ashley: Sodium bromate is a problem and, even though it's now banned in Canada, you can still find products on the shelves here that contain it. That really scares Nicole and me, and we would never have imported InLei® if they had harmful ingredients. All of their products have been rigorously tested for safety, and don't contain any gross stuff.
What's this Ambassador Program?
Nicole: Oh yes! We want you be part of the InLei® family. There are different ways you can join us. You can become a reseller or official InLei® trainer, no matter where you are in Canada. Or you can just sell InLei® products in your own shop.
InLei® is just so dedicated to their craft—in fact, they believe you should take a conversion course to be able to use their products successfully. That's how different (and better) they work! And don't worry, we offer this training across Canada.
Check out our Ambassador page or send us an email to learn more.
Any final thoughts?
Nicole: As with any products, it's also important to have the right technique and expertise to get the most out of them. In addition to selling InLei®'s line, we also offer a wide range of lash & brow courses to level up your beauty game.
---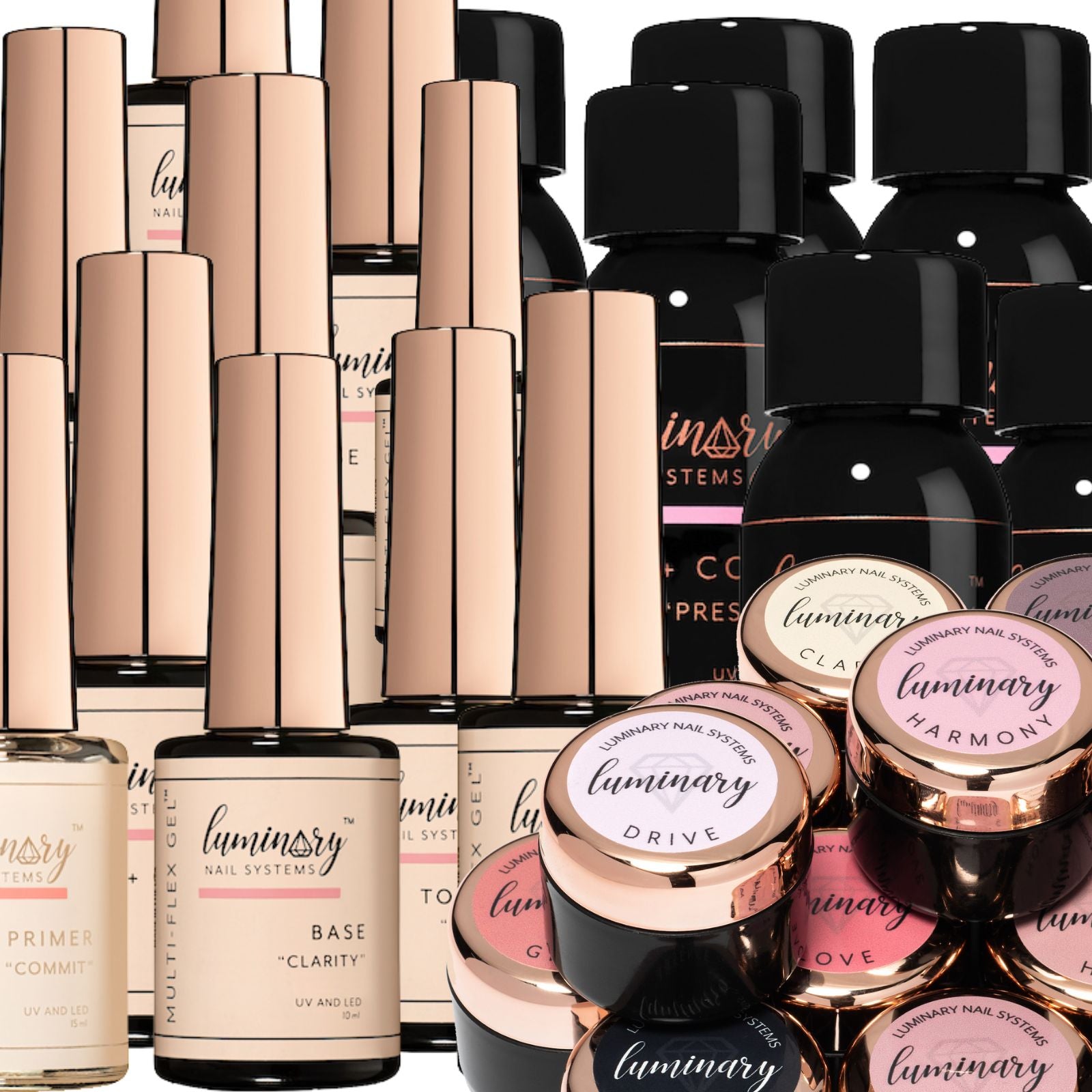 Large image with text box
Pair large text with a full-width image to draw attention to an important detail of your brand or product line.
Use this text to answer questions in as much detail as possible for your customers.
Use this text to answer questions in as much detail as possible for your customers.