Lash Extension Trends to Try This Summer
As a lash artist, it is important to stay on top of the constant changes in the industry and evolving trends. The technologies used in lash extensions have come so far and we think this is the year of trying new and unique lash styles on your clients! For 2023, we are focusing on brown lashes, the foxy liner look, wet look lashes, and pops of colour! Keep reading to learn how to achieve each of these fun trends on your clients! 
BROWN LASHES
This trend provides the client with a softer look and makes light eye colours POP! It's perfect for those with soft features, fair complexions, or those who don't want a dramatic look. While brown lashes look incredible on their own, they can also be layered with other colours or used for other lash trends such as angel lashes. Achieving this look on your client is simple, you just need to make sure you have brown lash extensions which can be purchased in our pro-supply shop. You can use them for a classic set, hybrid, volume etc. We have a feeling your clients will love this one for the warmer months!
FOXY LINER LOOK
This trend is a bit of a contrast from the soft look of brow lashes. A foxy liner set is for the bold and dramatic client who wants to make a statement. To achieve this trend, you will need to use M curl lashes. You'll want to use lengths as short as 5-10mm and layer them along the lash line to give depth without the drama of length. Focusing on the outer corners, you'll be able to mimic a cat eye effect. This look is ideal for your clients who like the look of eyeliner but hate the hassle of applying it every morning. 
WET LOOK (ANGEL LASHES)
This trend might be one of our favourites! Angel lashes can be achieved by using volume diameters (.03, .05, and .07) to create closed fan spikes. These spikes are what will create the wet look. Angel lashes can be made to look soft, natural, or dramatic depending on what your client's desired look is. Try this style out next time your client is wanting to try something new but prefers a subtle change. 
COLOURED LASHES
This is the perfect way to add a unique touch to your client's lashes. Of course you can create an entire set of blue, pink, or purple lashes but a pop of colour adds just enough dimension and uniqueness to a set while maintaining definition around the eye from afar. A full set of light coloured lashes may be hard to see from far away but it is definitely an option if that is your client's preference. There are so many ways to achieve this trend and we love to see colour scattered throughout the set! 
No matter what your client's preference is, one of these trends is sure to suit them well. Which style are you most excited to try?!
---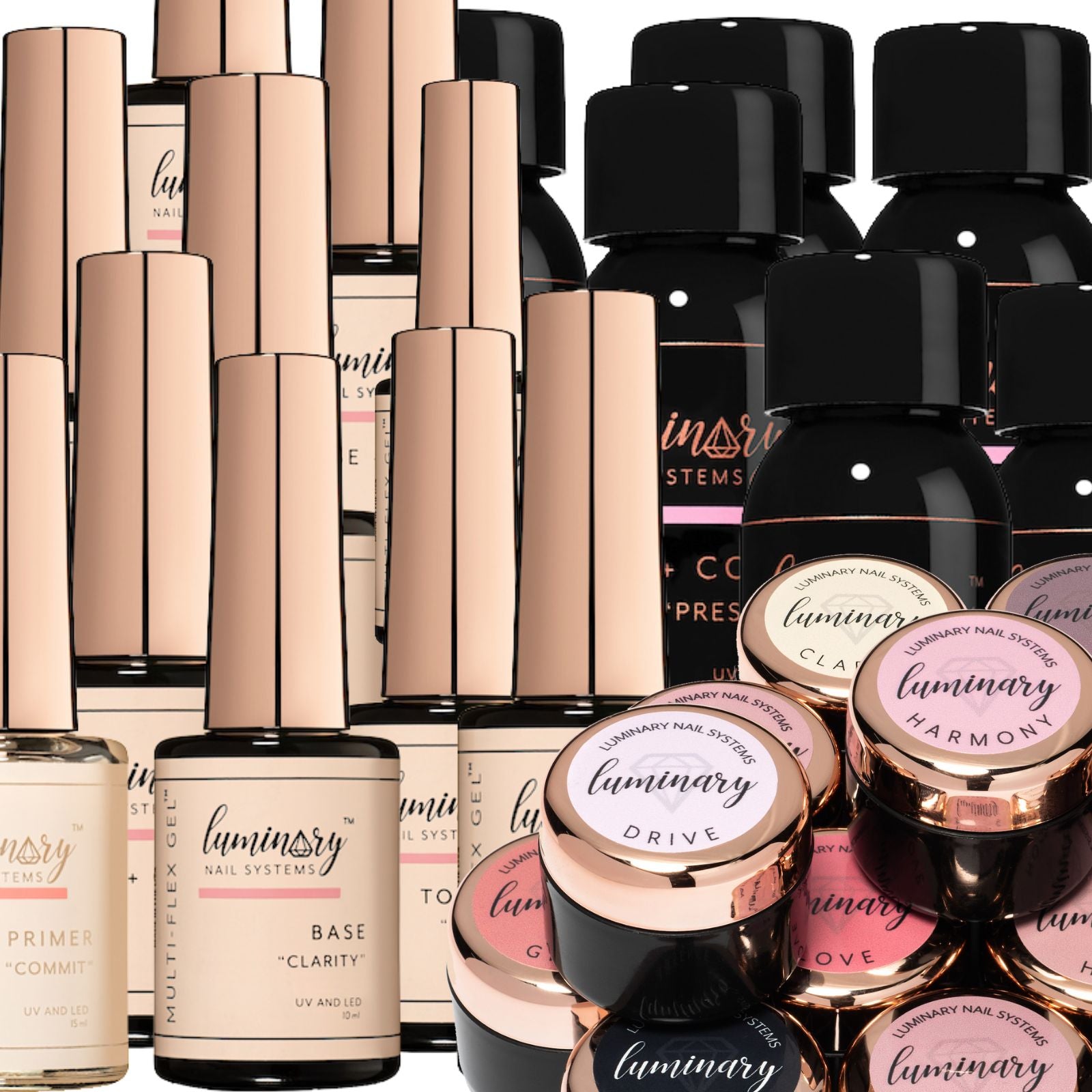 Large image with text box
Pair large text with a full-width image to draw attention to an important detail of your brand or product line.
Use this text to answer questions in as much detail as possible for your customers.
Use this text to answer questions in as much detail as possible for your customers.