Why you can't use Henna with Brow Lamination
Why Can't we use Henna with the Brow Bomber Treatment?
LET'S START FROM THE ACTIVE INGREDIENT OF A PERM :
AMMONIUM THIOGLYCOLIC.
Ammonium Thioglycolic is a chemical used to straighten or curl hair, eyelashes and eyebrows. Compared to other chemicals of this kind, Ammonium Thioglycolic is the mildest because it causes less damage to the hair shaft.
In chemistry the thiol group (-SH) makes this substance a "reducing agent", which creates the splitting of disulphide bonds. What does the Ammonium Thioglycolic do? It swells the hair, penetrates and it breaks disulphide bonds inside the keratin filaments. This chemical is much less damaging than other ingredients to eyelashes and eyebrows hairs.
The hair natural pH ranges between 4,5 - 5,5 and Ammonium Thioglycolic's pH varies from 9 to 10: compared to other substances is much less alkaline, so it causes less stress to the hair. For example Ammonium Hydroxide, used in some permanents, has a higher pH from 14 up to 16 and for this reason it seriously damages the hair.
THE DYES | TINTS
Now I will refer to the classic permanent colour process and dyeing used by hairdressers, from which we always take inspiration and information from.
From a chemical point of view, once the Ammonium Thioglycolic is used (it creates the splitting of disulphide bonds), the hair will suffer a very strong stress. The most common substance used as a "neutralizer" of the permanent is Hydrogen Peroxide, the same substance used in permanent colours too. So, components of the dye may react with components of the perm product.
You may get an unpredictable result because Hydrogen Peroxide can alter the colour. In addition, the dye can reduce to zero the result of the permanent: under the impact of some substances (dyes), curly hair can become smooth again and vice versa.
Ammonium Thioglycolic VS permanent colouring and Henna colouring.
From a chemical point of view it is not recommended to use dyes or Henna colouring together with perm!
WE NOW GET TO PERMANENT AND COLOURING APPLIED TO OUR FIELD: EYELASHES AND EYEBROWS.
I remind you that eyelashes and eyebrows products require a more gentle percentage of the ingredients mentioned above. In the case of Hydrogen Peroxide the percentage for eyelashes and eyebrows is only 1.5% as in our "Developer" (unlike the concentration suitable for hair, which can reach 12%).
InLei® Tints have been specifically created for our treatments InLei® Lash Filler and InLei® Brow Bomber. They have been tested internally by us and by external laboratories, to ensure the maximum safety in use.
Remember: "InLei® is the first and, at the moment, the only tint specifically designed for lamination treatment!". We already claimed this in 2017 through clinical tests (it is part of the protocol of Lash Filler treatment). Moreover, InLei® production is controlled as it is located in Italy.
HENNA AND PERM.
Based on the data above, we have no similar certainties as regards to Henna, neither from the point of view of analysis or testing nor from the point of view of production (as there is no European Henna production).
In the case of Henna colouring, is not recommended during the perm process for several reasons.
First of all, Hydrogen Peroxide (which is included in the second substance of the perm) can alter Henna. This has a harmful effect on hair follicles and could also cause growth to stop.
As we have already said, Ammonium Thioglycolic swells the hair structure too much and makes it fragile. Inserting the large Henna molecule in this fragile structure, would lead to a harmful effect on the health of the hair shaft or will cause their early fall.
In addition, Henna binds to the cuticle, leaves it open and (since it activates with water) it absorbs most of the liquids of the hair, drying it in depth.
The process of Henna colouring is good for a healthy hair, but it completely damages a hair treated with perm.
Henna and perm treatments have a great influence on the structure of the hair, so they must be performed with the right distance of time (at least 20 days). Otherwise, the hair would become too fragile and would break immediately or within a few days with the slightest mechanical movement.
This is an opinion of scientists based on scientific studies on the safety of Lawsonia (Henna) on hair.
If we do InLei® Lash Filler or InLei® Brow Bomber with InLei® Tints, we are sure not to damage the hair for following reasons:
Our tints are tested and they have been specifically designed for this process.

 They contain Argan oil that restores the hair structure.

Filler 3 contains molecules able to reconstruct the internal structure and it facilitates the proliferation of new keratin molecules.

Brow Bomber butter contains oils and extracts that nourish the hair, protect it and restores its structure.
If we do InLei® Lash Filler or InLei® Brow Bomber with Henna we can seriously damage the hair and cause growth to stop due to the following reasons:
There is no targeted study on this topic.

The scientists' opinion confirms that Hydrogen Peroxide alters Henna, so these two substances must not come into contact the one with the other.

Filler 3 or Brow Bomber butter can no longer penetrate into the hair to nourish it, as Henna large molecule clogs the passage.
I hope that this article will be useful to you.

---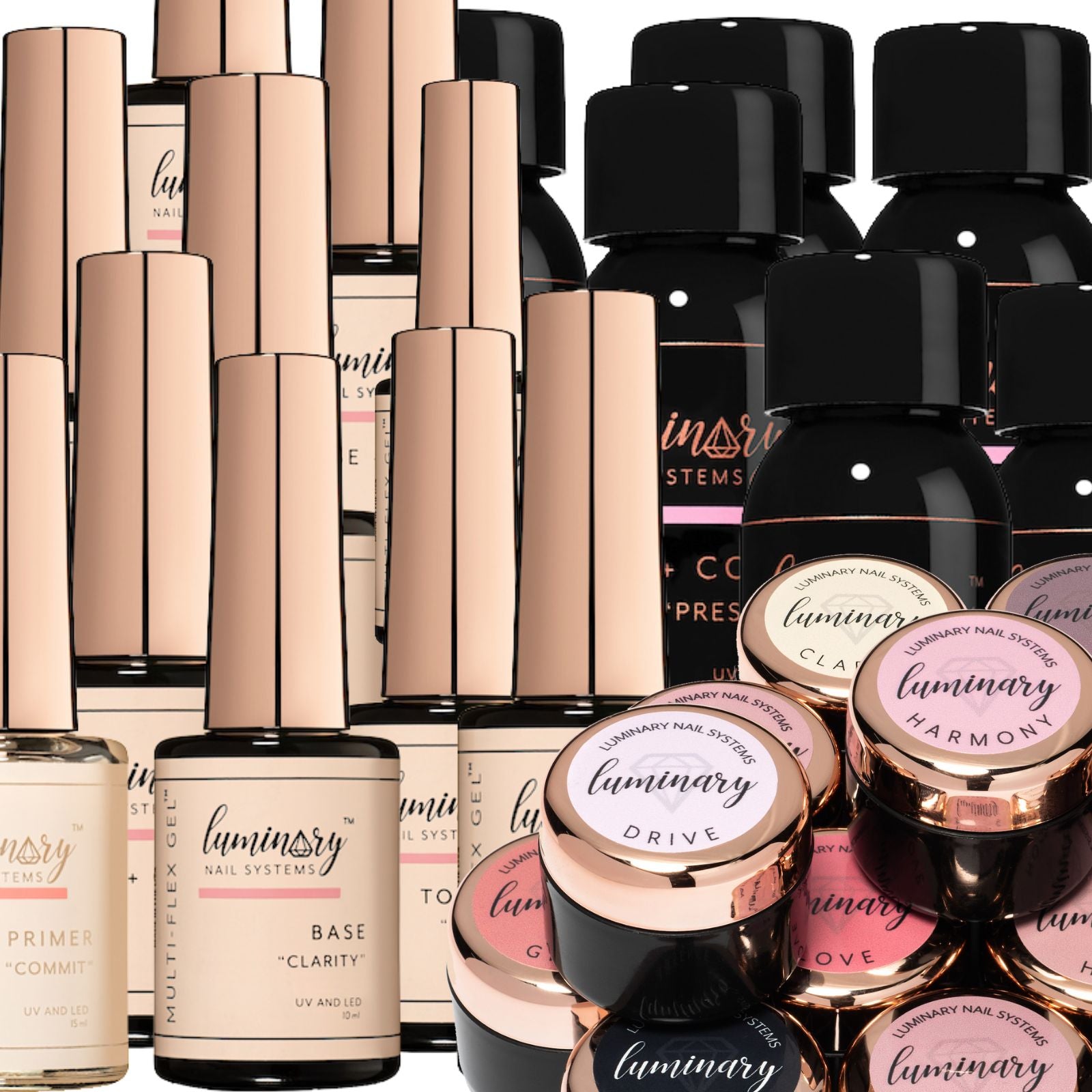 Large image with text box
Pair large text with a full-width image to draw attention to an important detail of your brand or product line.
Use this text to answer questions in as much detail as possible for your customers.
Use this text to answer questions in as much detail as possible for your customers.