Frequently Asked Questions About InLei® Lash Filler

The FAQ's About InLei® Lash Filler
InLei® Lash Filler is the only treatment in the world clinically proven to thicken the lash hair, increasing thickness by an average of 24% in just three sessions
In the world of beauty treatments, one procedure that has gained immense popularity recently is lash lift services. Lash lifts give your natural lashes a beautiful and dramatic curl, enhancing the overall appearance of your eyes. With numerous options available in the market, it can be overwhelming to choose the right treatment for your lashes. However, if you are looking for unparalleled results and long-lasting effects, Lash Filler is the ultimate choice. In this blog post, we will delve into why InLei® Lash Filler stands out from other lash lift services and why it is worth considering for achieving stunning lashes.
What Is The Difference Between Lash Filler and Lash Lifts?  
One of the key factors that sets InLei® Lash Filler apart is its advanced formula and technology. Developed by experts in the field, this revolutionary treatment uses premium-quality ingredients to ensure optimal results. Unlike traditional lash lifts that may cause damage or breakage to your natural lashes, InLei® Lash Filler is designed to nourish and strengthen your lashes. The formula is gentle yet effective, providing nourishment, strength and increasing thickness by up to 24% within three treatments. With InLei® Lash Filler, you can enjoy beautifully lifted lashes without compromising their health.
While other millions of lash lift products out on the market are merely "procedures," Lash Filler is regarded as a "treatment" for the lashes that improves the general health and thickness of the hair.
How Long Does Lash Filler Last?
For the best results, it's recommended to have Lash Filler done in three treatments to get the optimal desired results. These treatments should be spaced out, with a minimum of four to six weeks between each session. On average, most people find that spacing them out every six to eight weeks works well. It really depends on the growth cycle of your natural lashes and how well you take care of them after the treatment. A lash serum like the Adiutrix can actually help extend the duration of your lashes. You can repeat these series 2-3 times a year to achieve and maintain the results you want.
Is The Procedure Painful For Clients?
Making sure our clients are comfortable is extremely important to us. The Lash Filler procedure is actually painless, but some clients might experience a slight discomfort with the lash shield. Don't worry though, it's totally manageable! It's really important to keep in touch with clients during the process, making sure they feel at ease and comfortable. If needed, we can make any necessary adjustments along the way.
All of our products have undergone thorough clinical testing and have been found to be non-irritating, ensuring your comfort and satisfaction. We want to assure you that the only time you might feel a slight stinging sensation is if there is a mistake made by the technician during the application or removal of the tint. Please make sure that the tint does not accidentally get into the client's eye. 
How Does Lash Filler Work?
Lash Filler uses a combination of thioglycolic acid and hydrogen peroxide made with high-quality materials. It gently penetrates the hair without damaging the structure. The formulas of the substances work together to ensure stable hair thickening and curling. It is scientifically proven to penetrate and remain in the hair, nourish the bulb and influence growth by improving the matrix structure.
What Type Of Client Would Lash Filler Be Good For?
The 'Lash Filler' Treatment is perfect for anyone who wants to enhance the thickness and health of their natural lashes. Sure, adding a perfect curl would be a great bonus! But the people who would make a really big difference are:


If you happen to have naturally thin, straight, or downward pointing lashes, no worries! This treatment will help lift your lashes, giving them a beautiful curl that will make them more noticeable. It can help you enhance the appearance of your eyes! During a few treatments, it will also help to correct the direction in which your lashes grow, adding more curvature to their natural growth direction.
If you're tired of the hassle of applying mascara and curling your lashes every single day, I have a solution for you! Did you know that taking care of your lashes is super important? Wearing mascara, curling your lashes, and removing eye makeup every day can cause some wear and tear. So, it's a great idea to give your lashes some tender loving care (TLC). This treatment is perfect for dry or damaged lashes! Getting a lash filler lift and tint can be a wonderful solution. It not only lifts and curls your lashes but also nourishes and darkens them.
Can Clients Wear Mascara After Lash Filler
While Lash Filler can often reduce the need for mascara, you are more than welcome to use it if you prefer. I suggest that clients wait for at least 24 hours after their treatment before using any mascara. It's best to choose gentle, water-based mascaras like InLei® Frida Mascara to ensure they don't interfere with the Lash Lift. Most drug store brand mascaras can be very drying to the lashes, which you want to stay away from after a chemical treatment. Frida nourishes and restores your lashes thanks to the Keratrix™ ingredients that is based from the Candelilla flower.
Are There Clients Whom Lash Filler May Not Be Suitable For?
While the InLei® lash lift product is really versatile, there are some situations or treatments, like chemotherapy or pregnancy, that might make the treatment unsuitable. Make sure to always conduct a thorough consultation to assess each client's suitability and remember to patch test new clients.
Are There Any Side Effects That You Should Be Aware Of?
 While side effects are quite rare, it's always good to be prepared to handle minor issues such as temporary redness or itching. It's always a good idea to do a patch test 24-48 hours before your treatment to make sure you don't have any allergic reactions.
What Is In Filler 3?
The main 3 ingredients in Filler 3 are:
Pathenol which strengthens, moisturizes, soothes and protects the hair 
Hydrolyzed Keratin which gives silkiness, shine and smoothness to the eyelashes
Biotinoyl Tripeptide is a mixture of amino acids that thickens and strengthens eyelashes making them soft and fluffy
How To Advise On Aftercare?
Taking good care of your treatment can really make a difference in how long it lasts! Please make sure to follow these helpful instructions for the best results: remember to avoid water and steam for the first 8 hours, and is highly recommended to use Fashion Lash daily to keep the lashes hydrated and conditioned. It's also a great idea to suggest a lash serum like the Adiutrix to help boost the lashes even more until their next appointment.
Start Lash Filling Today
Now that you have all the information, you can see why InLei® Lash Filler is the perfect choice for providing top-notch services and attracting loyal customers. By offering this treatment, you can ensure the safety of your clients' eyes and provide them with the best experience possible. You can find the complete range of InLei products right here! Would you like to grab a sample to try out? If you're interested in gaining further knowledge on how to use InLei® products to their fullest potential, we also offer an in-depth conversion course for those who have previously been trained with another lift companies.
---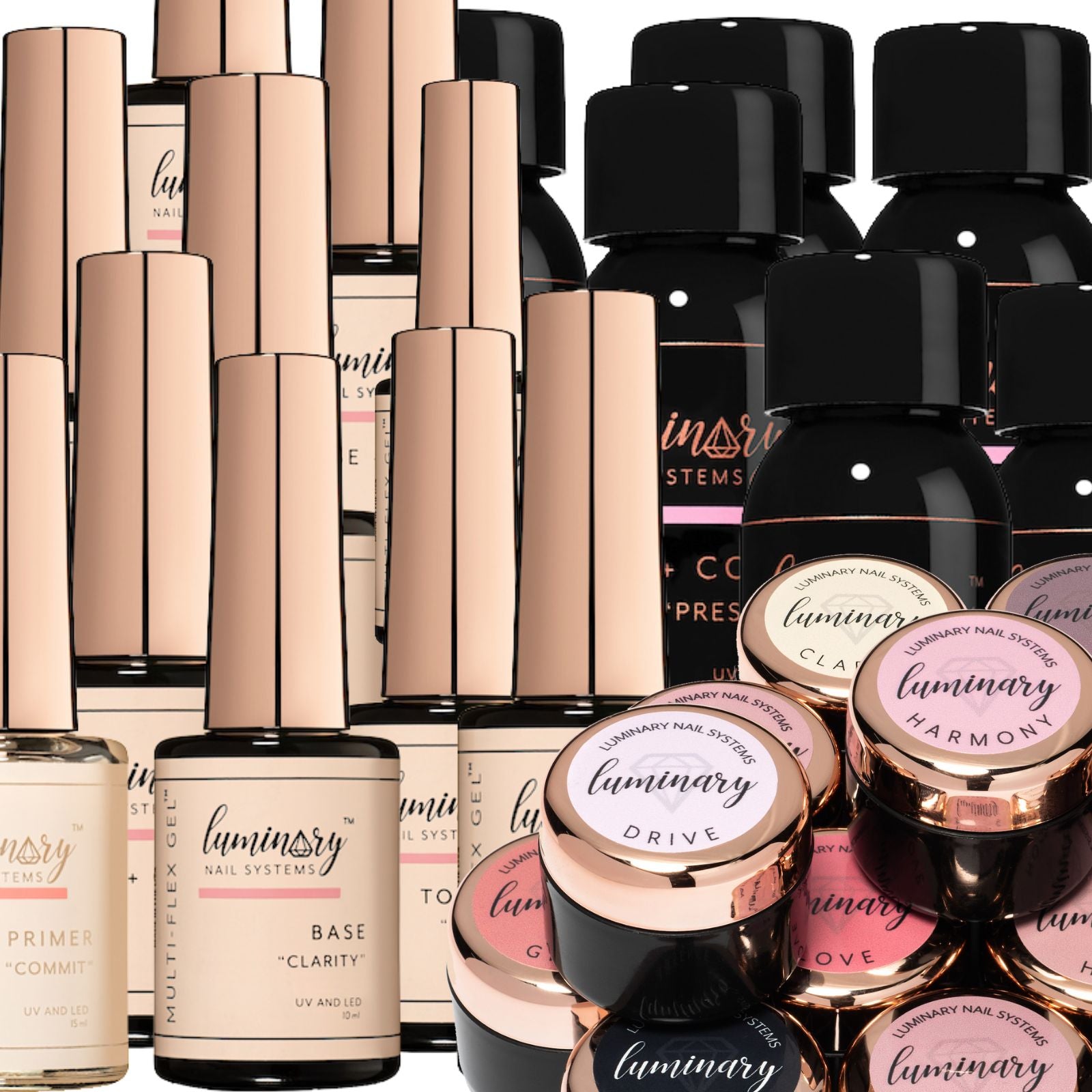 Large image with text box
Pair large text with a full-width image to draw attention to an important detail of your brand or product line.
Use this text to answer questions in as much detail as possible for your customers.
Use this text to answer questions in as much detail as possible for your customers.