SunnaSmile Coconut Sea Salt Mouthwash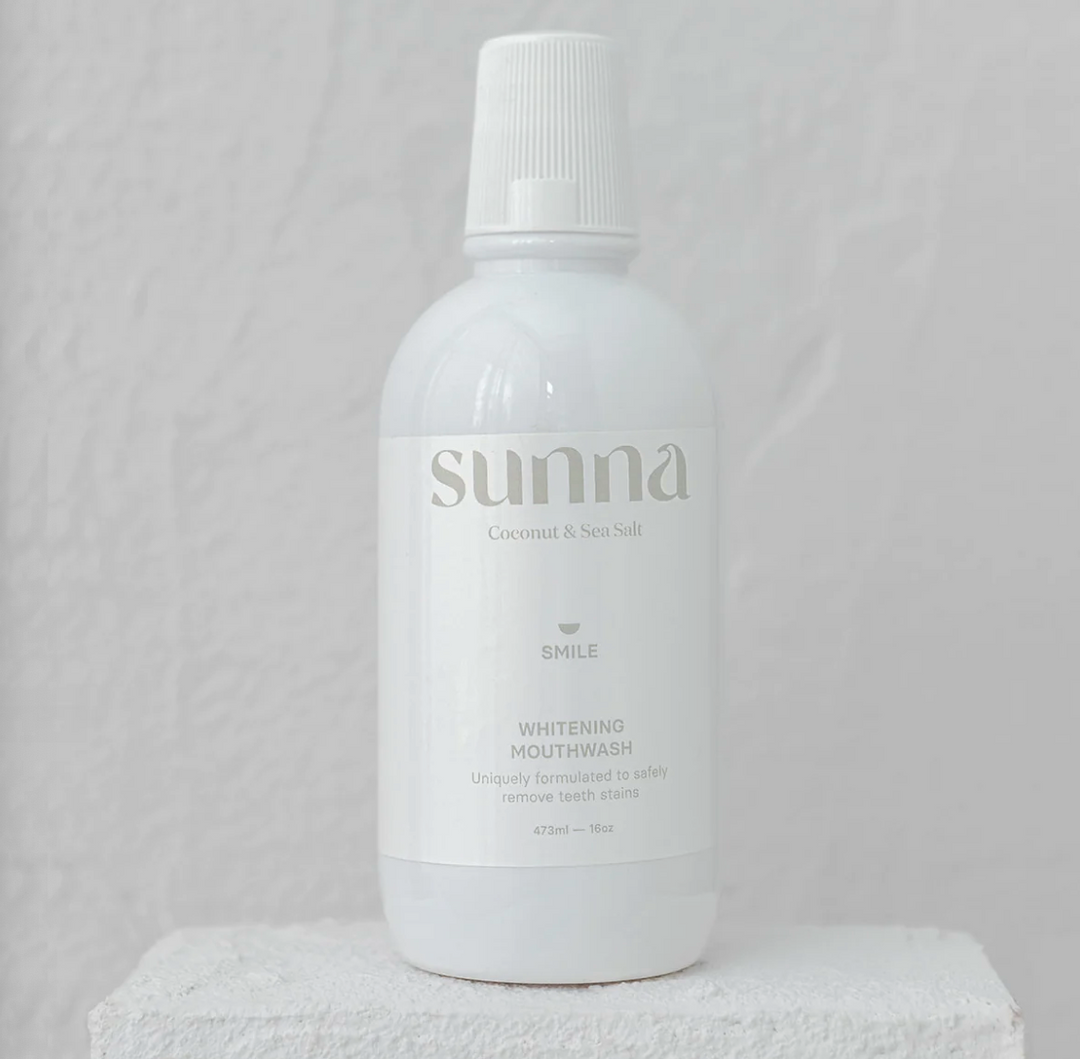 SunnaSmile Coconut Sea Salt Mouthwash
Regular price
$1600
$16.00
FREE Shipping on orders over $250
For a smile purified by tropical waves this plant-powered mouthwash formula harnesses the energy of coconut and sea salt for optimum freshness and oral health. Use twice daily for best results.
Features & Benefits:
1. Whitens Teeth
2. Delicious Tropical Flavour
3. Alcohol and Fluoride Free
4. Coconut Prevents Plaque and Tooth Decay
5. Sea Salt Strengthens Gums and fights bad breath
How To Use
Swish 15 ml in your mouth and rinse for 30 seconds. Do not swallow. Use 2X daily to maintain whitening. Post Whitening Treatment Recommendations: Drink only water for the next hour after using SunnaSmile whitening products. For the next 24 hours after whitening, do not consume food or drink that are likely to cause stains. These include: blueberries, curries, beets, carrots, dark gravy, tomato sauces, red wine, coffee, tea, colas, etc.